Leafing Through Garden Planning Books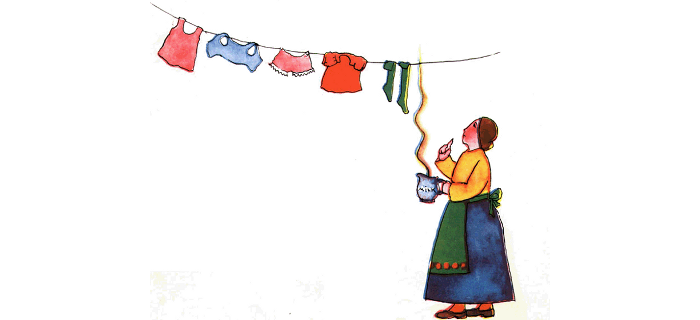 A bouquet of books for winter daydreams
As the current growing season winds down, it's time to start planning next year's garden. Let's look through some books I recommend both for planning and daydreaming through the cold weather doldrums.
Garden Design Made Easy by Tim Newbury
Whether you have a new yard to design or want to add enhancing features to and existing garden, Garden Design Made Easy offers bountiful possibilities.
Gardening involves more than just growing healthy vegetables, herbs, and flowers. It is also desirable to make the garden a pleasing and harmonious part of your daily life. This is one of the most useful and visually attractive landscaping design books I have ever seen, and I highly recommend it! Tim Newbury is an award winning British landscaper whose talent and expertise show in his design layouts, which are also illustrated with a combination of eye delighting watercolor sketches, and photographs that I want to walk right into.
The designs show how to manage both conventionally and unusually shaped garden plots, and offer possibilities arranged specifically for low cost starter gardens, low maintenance gardens, formal gardens, plant lover's gardens, and family gardens that include children's play areas. His way of presenting water treatments is particularly effective, and offers options in a range from simple bubble fountains and water spouts, all the way through to ponds. I went from feeling that a water feature would be too complex for me, to feeling that, working with his suggestions, I'd be comfortable including some in my own designs.
This book is so well put together, it's a treat to read it. I study the illustrations over and over, as there is a wealth of helpful detail, and the index supports it being a ready reference tool. This one goes in my All Time Best list!
Hanging Baskets by the American Horticultural Society


Looking for ways to extend your growing season indoors? Perhaps you'd like an attractive year-round display of houseplants? Or, are visions of next summer's annuals dancing in your dreams? Try a hanging basket. Try several. With so many vibrant designs to inspire you, it will be a challenge to stop at just one! This book is profusely illustrated with a wealth of choices - designs that range from traditional/formal to innovative/contemporary. The cage basket on page 29 features winter hardy violas that continue blooming into spring, for a joyful start to the new growing season. Includes designs for wall baskets, herb planters, and a wide variety of hanging containers, including ivy in a hen-shaped egg basket.
The book also offers useful how-to tips, like: the way to a fuller basket is to plant through the sides with trailing plants, as well as around the top edge. Includes a variety of side-plantable containers, and discusses how to choose the one best suited to your needs. Also shows how you can protect side-planted seedlings during the planting process by sheathing them in a removable plastic wrap-around that contains the leaves. It discusses staggering the spacing as well, so that upper plants do not directly overhang the lower level ones.
From the Summer Basket in Rich Colors, in orange, russet, and purple, to the scarlet leaves and golden grassy foliage of Perennials in Autumn, the photo illustrations entice me to try making baskets myself.
The book concludes with a chapter on which plants grow well in hanging baskets. This is arranged by type--flowering plants; flowers for scent; foliage plants, including colorful foliage; edible plants; indoor flowering plants, including orchids for beginners; and indoor foliage plants,
including indoor ferns. Also highly recommended!
Annuals With Style by Michael Ruggiero and Tom Christopher


One of the ways to brighten the gray winter days is to sit down with a gloriously illustrated book like Annuals With Style. From the sunny dahlia and pansy on the contents page, all the way through to the warm oranges of the Mexican sunflower and nasturtiums on page 216, this book brings you the sights of summer right when you need their colorful visions to cheer you up, and to inspire your own designs for new year's growing season. I like the way this book alternates bold full page color photos with several smaller pictures and text - the New Zealand flax at the start of the Planting With Style chapter (page 72) with its warm red center veins and stripes of orange to yellow, edged with green is so lush, I want to go right out and get one for myself! The multihued array of tuberous begonias, coleus, and lobelia on page 130 is one of my favorite images, as well.
How-to helps in Getting Started cover record keeping, soil mixes, seed starting, propagating by cutting, and wintering over of tender plants like dahlias and coleus.
Specialty sections include the Nocturnal Garden, with night-blooming flowers; making your own twig trellis for climbing vines; and black flower and foliage annuals for an out-of-the-ordinary-accent - the Nemophila 'Pennie Black' with its dark bell-like cups edged with white is particularly striking. (Page 81) The book concludes with descriptions of individual annuals, including how to start, ways to design with, how to grow, suggested cultivars, and what pests and diseases it is susceptible to. This book has it all - gorgeous illustrations, clearly written text, helpful tips, and lots of design options. Very highly recommended!
Honorable Mention


While the text is a just bit wordier than I prefer, myself, Design for Gardens by Joseph Hudak does offer some eye-catching examples of formal design, so you might want to get this one if you're seeking to create a more traditional style landscape. There's a good view-from-a-height photo showing a nineteenth-century topiary maze in Portugal (page 24), and an amazingly intricate replica of a sixteenth-century English knot garden, with the knot patterns laid out in different colored flowers (page 30). Also of note is the author's description of his own five year renovation of his back yard lot, including sequential photographs showing initial planting, and subsequent new growth and bloom. This book is recommended for those with a classical or historical view toward gardening.
This article © 2000-2017 Peg Fisher, used by permission.